Upland's Most Historic Bakery Since 1895
About The Local Baker and Cafe
The Local Baker and Cafe is best known for its hospitality and delicious baked goods. The owners, Luis and Amy Acuna, say the bakery is great for gatherings and talking to one another. Amy says, "You can sit as long as you want while relaxing, having coffee, and enjoying your pastry."
Luis and Amy married on May 22, 1993, and have 2 kids, Frenzen and Ferran. Luis came from a family of bakers from Manila in the Philippines. Taking on the family tradition, he decided to start his own baking business. In 2006, Luis bought the business from The Upland Baker, which had been open since 1895!
Amy enjoys teaching local high school students traditional cooking and baking at the Local Baker and Cafe. She describes this as a "marriage" of the old and new school. Amy has been partnering with local schools, such as Chaffey High School, since 2013.
Together, Luis and Amy have instilled a family-oriented culture and maintained close relationships with their customers over the years, referring to them as family. They have provided catering services to multiple businesses and events around the City of Upland. Luis' vision of the future is to continue his legacy by leaving the bakery to his children.
The Local Baker and Cafe proudly serves breakfast, lunch, and dinner at 120 E. 9th St., Upland, CA 91786!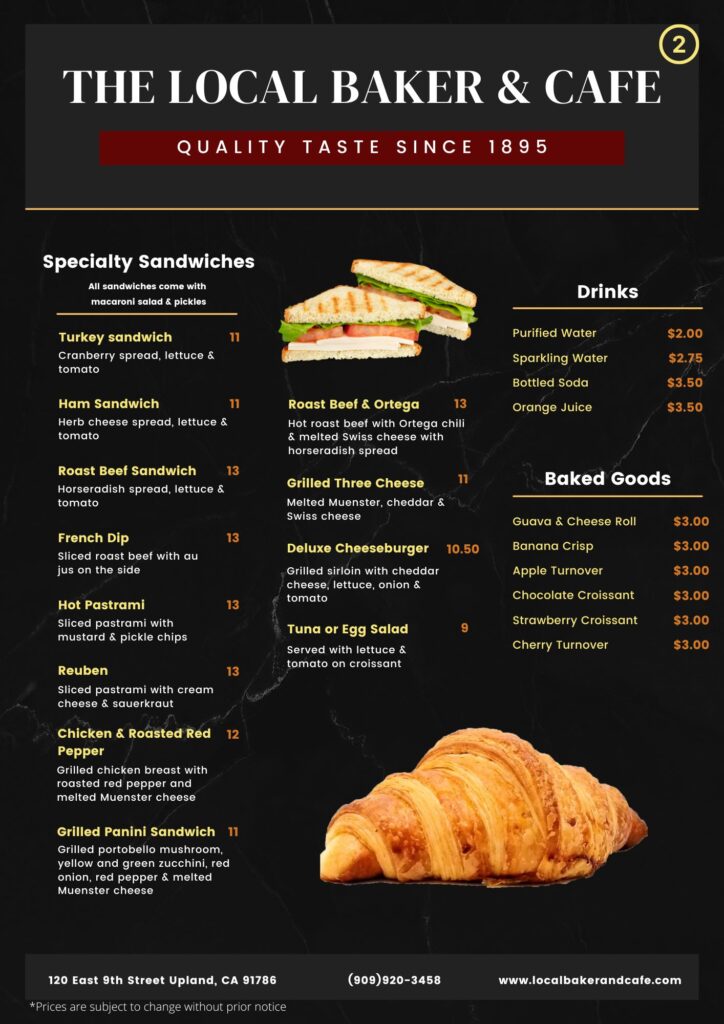 Need A Custom Cake Order?
We specialize in custom cake orders to-go. We offer a variety of different cake flavor options with customized colors and themes to fit your special events! please call (909)920-3458 or text (626)725-7058 to place an order.
*Please note that we must receive an order form 10 days prior to your event so that we can have it completed on time. Thank you!
120 East 9th St., Upland, CA 91768
Email : thelocalbakerandcafe@gmail.com